We are an Amazon affiliate
We hope you like the products we suggest recommend! As you know, we may collect a share of sales or other compensation from the links on this page. Thank you if you use our links, we really appreciate it!
Xiaomi has been doing very well in the domain of mobile handset under Mi brand for quite some time. It has accelerated its portfolio in other products as well. Such is the case in its series of headsets, earphones, speakers and son. We will be discussing about the Mi True Wireless Earphone with Balanced Sound in this article today. We hope you will enjoy reading and find it helpful to make a right choice!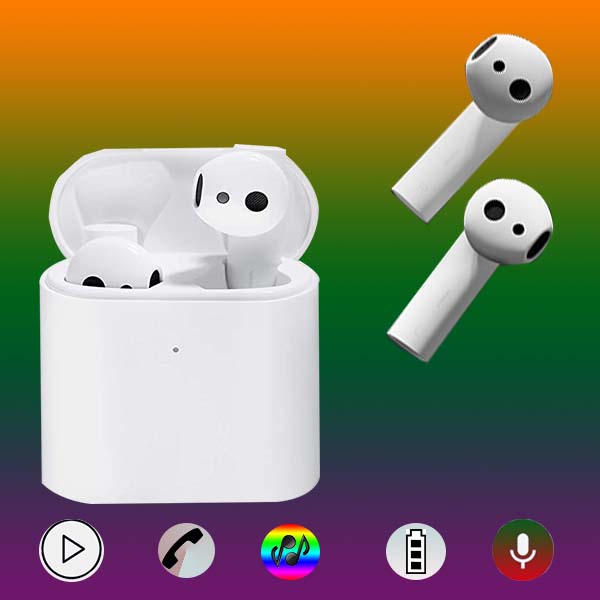 Highlights
Comes with high definition audio quality with LHDC hi-res codec
Powerful neodymium magnets offer distortion free music
Noise cancellation and great call quality
Instant and easy connectivity with one step pairing
Smart in-ear detection powered by infrared sensors
Siri, Alexa and Google voice assistants
Very powerful 14.2 mm dynamic driver
Good battery life- up to 14 hours
Description
With the spread of COVID virus and the resultant global pandemic, lifestyle of and ordinary as well as the elite has changed unprecedently. Social distancing enforced by self and agencies to fight this killer virus has stagnated the socio-economic activity all over the world.
People are embracing new normal. Work from home and virtual meetings are some of the new normal enabled by technology. Many important meetings taking place virtually which otherwise would require many of you travel miles of distance to attend. Many schools are also taking classes through different media on virtual platform.
Many you might have been attending these meetings classes on virtual platform through different media such as laptop, tab, smartphone and so on. Of course, in addition to one these media, you also need certain accessories to make yourself audible to your audience and vice a versa.
One such accessories is headphone or earphone. We have brought Mi True Wireless Earphone with Balanced Sound. The earphone comes with high definition audio quality with LHDC hi-res codec. There is no distortion of sound when tune in.
The natural noise cancellation feature is amazing. In our experience we did not have any type of disturbance when we connected the device with our smartphone or laptop. The call quality is very good and we found crystal clear. We do believe this is a good earphone that does not make a bog hole in your pocket.
You would also like to read our article on Best Affordable Bluetooth Wireless Earphones with MIC in India in 2020.
If you are a music lover and love listening music longer hours, then the battery backup supported by the Mi True Wireless Earphone is well suited. Besides, you can let yourself loose into the great sound thrown by True wireless earphones 2 that has 14.2 mm dynamic driver. We are sure you enjoy distortion-free music equipped by the powerful neodynamium magnets that ensure brilliant sonic accuracy and delivers crisp highs and lows.
Use of Bluetooth 5.0 technology with the device is perfect fit to provide Provides a lossless, low latency and lag–free connection enabled. This further enhances the music experience you might expect. With Mi True Wireless Earphone, you would have long battery life- up to 14 hrs with charging case and 4 hrs on a single charge. That in any case is considered a very good battery backup.
The intelligent dual mic fitted with the device plays an important role. Even when there is clamor in the environment, you will never loose the sound or call quality offered by the Mi True Wireless Earphone. So, pick up your earphone fit it into your ear and enjoy uncompromised crystal clear sound or call quality with environment noise cancellation.
When talking about look and feel of the device, you love its ergonomic design that is slip-proof. The design has been such that it has been engineered to near perfection. This certainly make a style statement.
The optical sensor with the earphone has smart in-ear detection features. This lets you control the music play. The music playback automatically stops when the earphone is taken off the ear and start playing again when these put back into the ear. The anti-slip material used helps better fit the ear canal for more comfort and stability.
The pairing process is very easy. All you need is just put the earphone into the charging case and close its lid. But the Bluetooth function must be enabled on your Mi or Redmi smartphone. For other devices, Place the earphones into the charging case, press and hold the function button for 2 seconds. You will notice the charging case indicator light will start blinking. This is an indication that that the earphone is waiting to be connected. Enable the device's Bluetooth, then locate and connect to "Mi True Wireless Earphones 2". If a passcode is requested, enter "0000". By then you are all done.
You can also easily check the battery level of the device to see whether the battery back is enough or need to charge. To check the battery level, open the lid of charging case or press the function button if the lid closed. There you will the indicator light. If the light remains lit for over 5 seconds the battery is enough. But if you notice it blinking, you need to charge it.
Technical Specification
| | |
| --- | --- |
| Brand/ Model | Mi/ TSWEJ02JY |
| Model Name | Mi True Wireless Earphones 2 |
| Item Weight | 49.9 g |
| Item Dimensions | 5.2 x 4.1 x 3.7 cm |
| Batteries | Lithium ion batteries required. (included) |
| Compatible Devices | Android , iOS, Windows devices |
| Components Included | Charging case, Type -C charging cable, Left & Right earphones, User Manual |
| Microphone Form Factor | with microphone |
| Headphones Form Factor | In Ear |
| Connectivity | Bluetooth technology |
Conclusion
Mi True Wireless Earphone with Balanced Sound has good features. Good sound quality. Good call quality with clarity and noise cancellation capability. All said and done, the battery life of the device seems average.
Both audio quality and call quality is good. The device has performed well in these fronts. Also connectivity of the earphone with compatible device is instant and easy. It is compatible with Android, iOS as well as window operating devices.
Although we have said the sound quality is good. This specifically for listening to music and calling. We expected the sound be equally good for game. But that expectation did meet. We would suggest, the Mi True Wireless Earphone at a reasonable price. You don't have to burn down your pocket heavily. You can surely give it a try and make a statement.
Also read our comprehensive review on a series of DSLR Camera.